All About Braces
---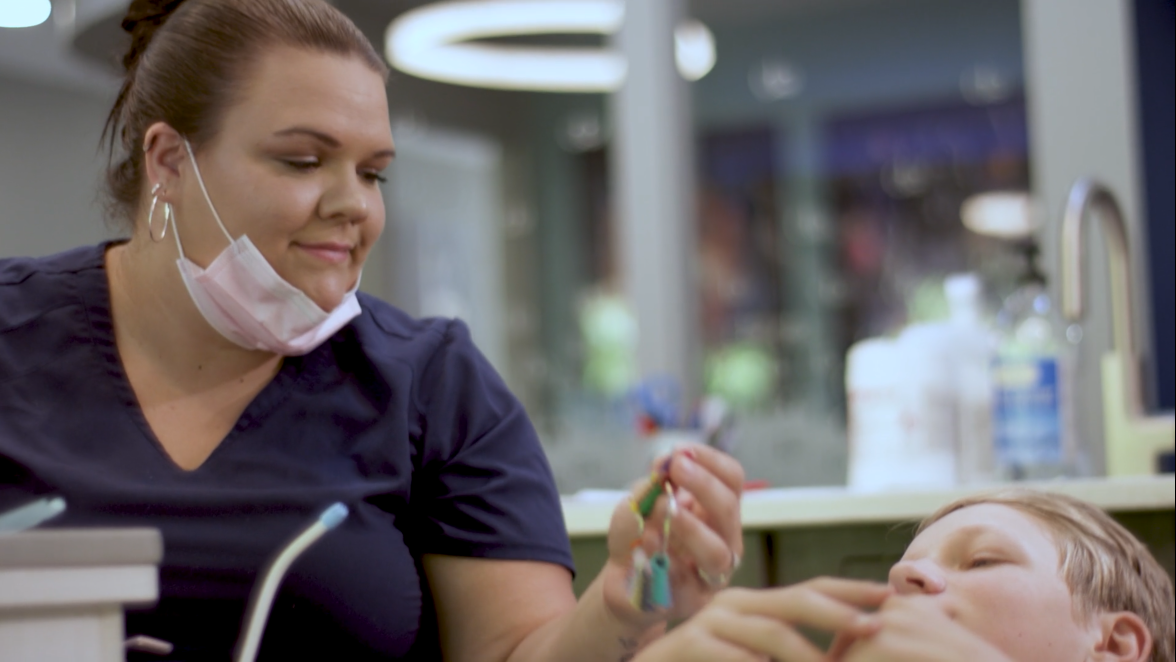 At Davis Orthodontics, we provide orthodontic treatments for children, teens, and adults to meet each person's needs. We offer traditional metal braces as well as Damon System braces in both metal and clear. After a thorough examination, Dr. Davis can determine which type of orthodontic treatment will most effectively improve your smile.
Metal Braces
Davis Orthodontics is proud to utilize the best braces in the business for our patients. Traditional metal braces are made of stainless steel and are the most common type of fixed orthodontic appliance. These are low profile and therefore do not stick out far past the teeth.
These are generally bonded to the front of the teeth and placed to create the best alignment. Metal wires, ranging from flexible to rigid, are placed within the bracket to help progress the teeth into their final alignment. The wires are then held in place by tiny rubber bands called "O-ties" and come in a variety of colors that you can choose at each visit.
Damon Braces are designed differently to provide more efficient treatments based on a low friction environment between the brackets and the wire. Instead of o-ties, the system has doors that open and close that hold the wire in place. In most cases with this braces system, we can extend the time between your appointments and decrease the number of in-office visits.
Clear Braces
Clear braces are a new variation on the traditional system that provides a far less noticeable method of treatment. They are usually made of ceramic or crystalline properties that resist staining. Clear braces, such as Damon Clear braces, give an aesthetic option for correcting your smile. These are very popular with older teens and adults. Dr. Davis will discuss your options for the best type of braces to get your desired results.
Let Columbia's top team at Davis Orthodontics lead you to get the smile you have always wanted
Dr. Davis has the expertise and skills to achieve orthodontic excellence to lead you to a life of smiling. Contact our office today to schedule your initial consultation and start your journey to a more beautiful smile!