Early Treatment
---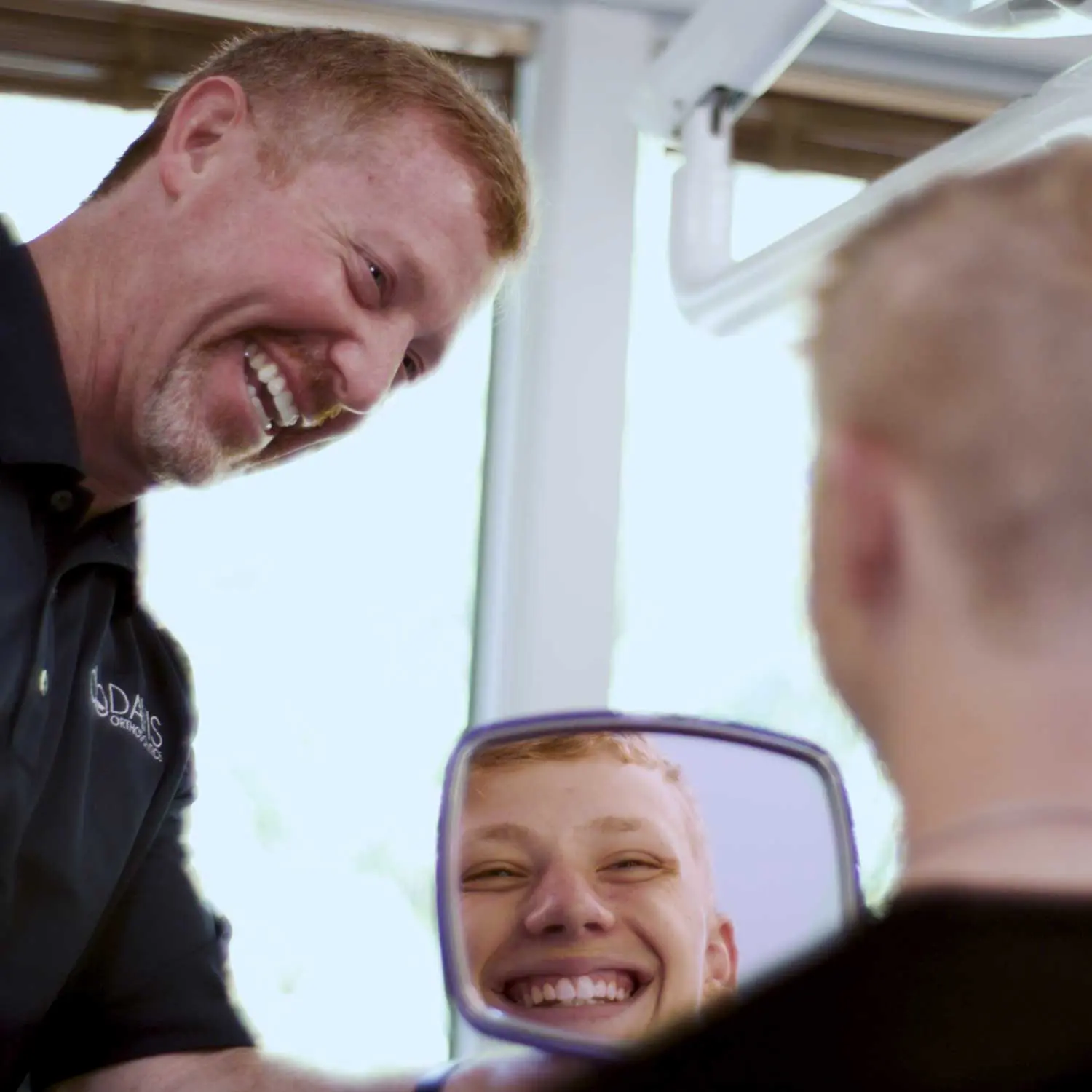 Kids Braces
Did you know you can help avoid orthodontic problems with early treatment at Davis Orthodontics?  According to the American Association of Orthodontists, kids should have an initial orthodontic screening at age 7. Although orthodontic treatment may not begin at this time, the team at Davis Orthodontics can guide your child through their dental development to minimize any potential problems that may occur.
Dr. Davis has vast experience in helping young kids throughout Columbia and the Midlands with their orthodontic treatment.  Having orthodontic treatment for an elementary school-age child is not just about straightening their teeth.  It's about aiding in jaw growth and changing poor bites into a functional occlusion in which your child can grow.  It is easier to address functional issues such as finger habits, blocked out teeth, and anterior and posterior crossbites during growth development.
Dr. Davis is the Midland's leading orthodontist in providing orthodontic care for younger individuals.  As a child at heart himself, he understands how to make kids feel comfortable in the orthodontic office and make it fun for them.  The team at Davis Orthodontics strives to make a positive experience for our young patients and their parents.
Correcting Bad Habits
Orthodontists also work with parents to correct bad habits that may negatively influence the development and function of the teeth, jaws, and mouth. The most common bad habits we see in children include:
Thumb-sucking: This habit should disappear between ages 2 and 4. When children continue to suck their thumbs after age 4, the upper front teeth may move apart and the upper jaw may change shape, creating an open bite and impairing speech.
Tongue thrusting: Some children create a habit of pushing their tongue forward against their upper teeth when they swallow. Over time, tongue thrusting can also create an open bite.
Mouth breathing: Continuous breathing through the mouth can lead to the abnormal development of the upper and lower jaw that causes orthodontic issues.
These habits are not always recognized by people outside the orthodontic field. That's why early orthodontic screenings are so important! Call our friendly team to schedule an appointment for your child today.